Did anyone else read this in the New York Times? Florence forwarded this to me and it's too bizarre not to share:

Romper Room A Go-Go
By Eric Wilson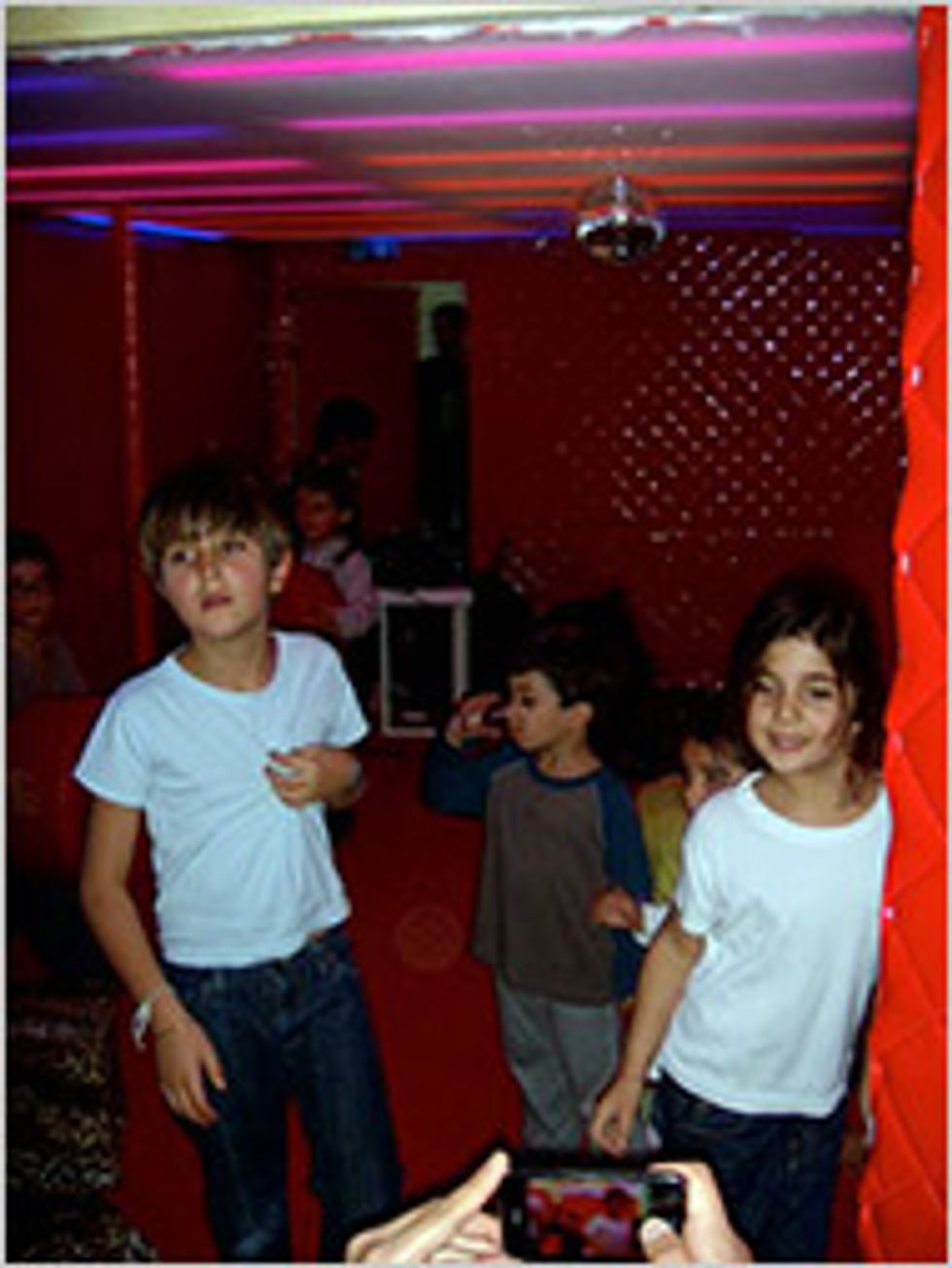 There was a crowd seven deep on Saturday outside one of the hottest clubs in Paris. Young people were pleading to get in, but the woman with the clipboard behind the velvet rope would not budge. There was some crying.
---
"Too old," the clipboard woman said in French to a photographer, who was snapping pictures every time the door opened to reveal a peek of a padded red room with glittering lights and the promise of V.I.P.'s inside. One apparently overstimulated patron was passed out on steps outside. There was a D.J. and a bar and, wait just one minute, was that really a man dressed in a panda costume?
Oh, to be young and beautiful. It looked just like any night at the Beatrice Inn, except that the V.I.P.'s in question were infantile persons. At Babydisco, which has been a certified hit since it opened last month in the middle of the Palais de Tokyo contemporary art museum, admittance is restricted to those from ages 3 to 7. The museum has been crawling with toddlers with attitude problems ever since.
Asked if the party was worth waiting in line for, a 6-year-old boy coming out of the club looked at a reporter as if he didn't speak English. Really!
The club was conceived as an art installation by Carine Charaire and Olivier Casamayou to introduce children to the creative aspects of dance, music and video. But for adults, watching from the outside, the club seems to take on a different meaning - "part of their universe being reinvented by children," according to the creators.
And it is rather startling to see how adult behavior is almost innately imitated by the children enthusiastically lining up and checking their names on a list to gain entry into a dance party inside what is actually a plywood box about the size of a minivan. One little boy was dancing madly while sloshing his drink about in a sippy cup. Perhaps he was making a statement about the absurdity of modern glamour culture.
Like grown-up clubs, Babydisco even has a clothing sponsor, Little Marc Jacobs, and a hot retailer rushing to be the first to have a party there. Colette will be host to one of its dance classes on Oct. 11. It's enough to make you want to get a fake I.D.