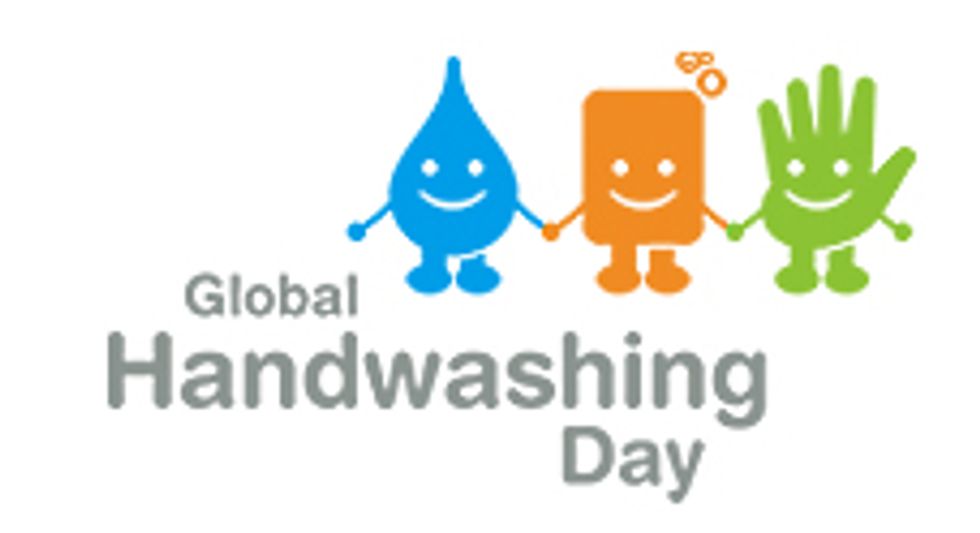 This Saturday, October 15, is Global Handwashing Day, a day dedicated to educating children about the importance of washing with soap and water—and encouraging them to do it at home, at school and in their communities. Why soap and water specifically? Handwashing with soap is the most effective and inexpensive way to prevent diarrheal and acute respiratory infections, which take the lives of millions of children in developing countries every year. Together, they are responsible for the majority of all child deaths. Yet, despite its lifesaving potential, handwashing with soap is seldom practiced and difficult to promote.

Turning handwashing with soap before eating and after using the toilet into an ingrained habit could save more lives than any single vaccine or medical intervention. It could cut global deaths from diarrhea by almost half and deaths from acute respiratory infections by one-quarter. A vast change in handwashing behavior is critical to meeting the Millennium Development Goal of reducing deaths among children under the age of five by two-thirds by 2015.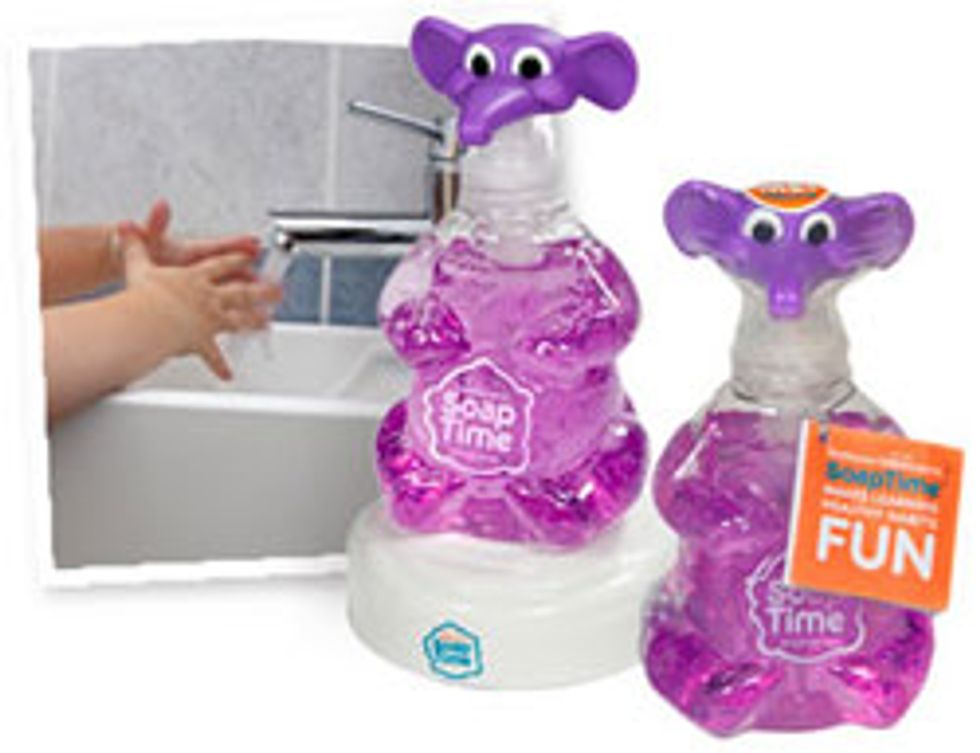 Global Handwashing Day focuses on children because not only do they suffer disproportionately from diarrheal and respiratory diseases and deaths, but research shows that children—the segment of society so often the most energetic, enthusiastic and open to new ideas—can also be powerful agents for changing behaviors like handwashing with soap in their communities.

Attention moms and dads! Is it a struggle to get your children to wash their hands? If so, you're not alone—I know I've had my fair share of battles around the sink basin. I'm happy to report, however, that those days are behind me thanks to my 3 Tried and True Tricks to Get Your Kids to Wash Their Hands: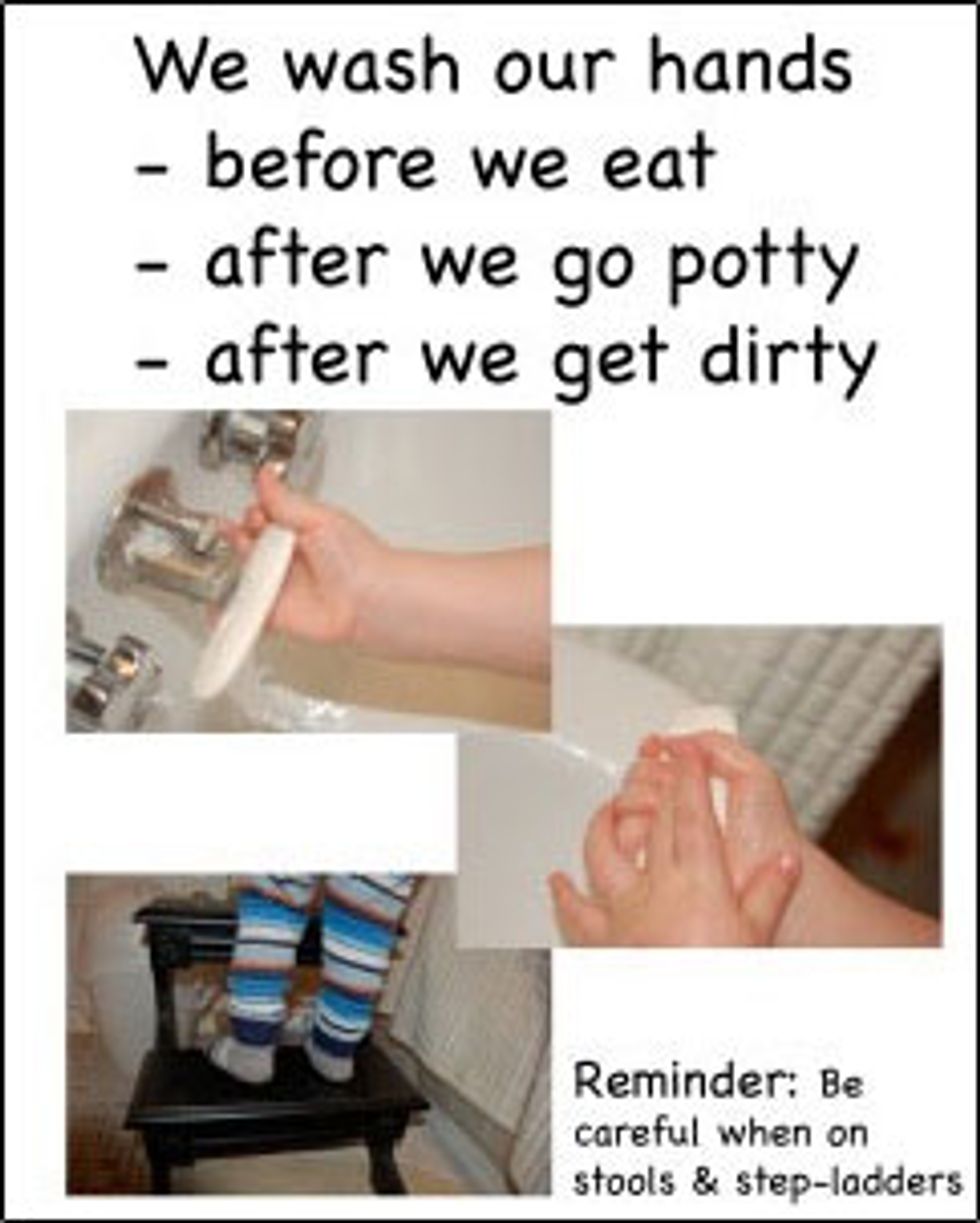 1. Put it in writing. Create a mini poster to hang in your bathroom with photos of your child washing their hands alongside specific times he or she should wash their hands. Take a look at the one I created for my young son. Even though he's too young to read, when I encounter handwashing resistance, I read the poster to him and, more often than not, he steps up to the sink, willing to wash up.

2. Upgrade your soap. As a parent, you've probably noticed that as long as your little one is entertained, you can get them to do practically anything. The same goes with handwashing. These days I'm using SoapTime products, liquid soap that educates and entertains kids for 20-seconds (the optimal wash time) with songs, stories and more. Watch the video below to see my 3-year-old happily washing up with his favorite, the elephant. SoapTime also has ABC and Earth-shaped soap bottles and each one has a custom LED light show and plays songs (ABCs to the salsa beat is a favorite) and fun factoids such as counting to 10 and saying hello and good-bye in different languages.

3. Change the focus. If all else fails, instead of saying, "It's time to wash your hands," get creative and say, "I think your (insert name of favorite small water-safe toy here) needs a wash!" I can't tell you how many times my son has washed his favorite Lightning McQueen Matchbox car, but suggesting it needs to go through the car wash has saved me on many occasions.
---

Do you have any handwashing tips that have worked for you? Please share them in the comments section below. As parents, we're all in this together!

For more information on Global Handwashing Day, visit www.globalhandwashing.org