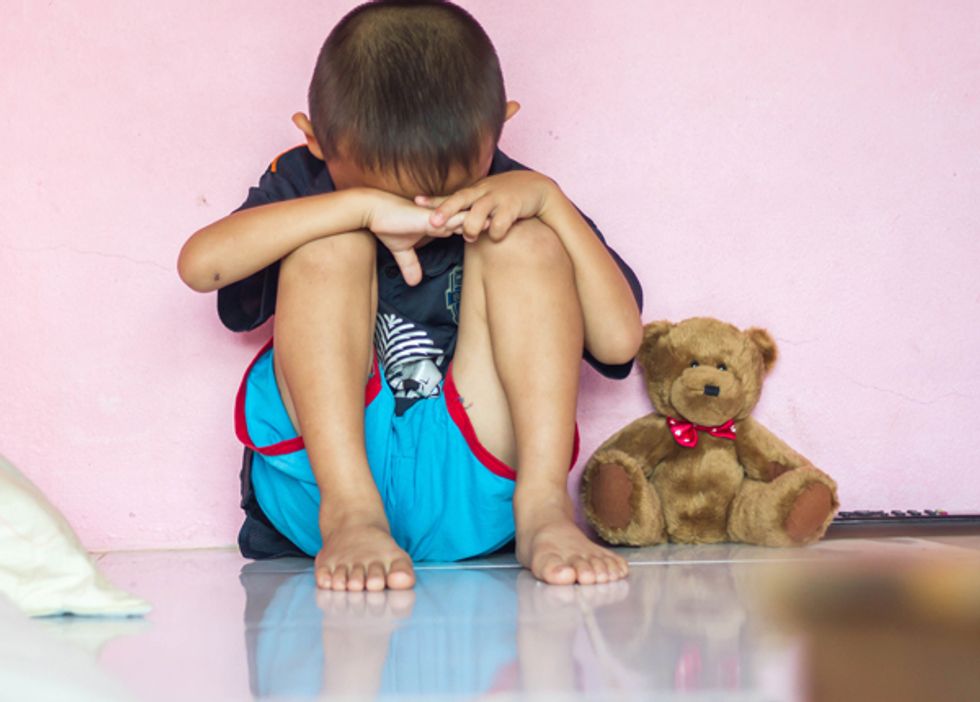 ---

Many young children in the United States exhibit signs of stress, but parents often overlook those symptoms, according to a new survey.
The WebMD nationwide survey of parents of children ages 5 to 13 found that 72 percent of the children displayed stress-related negative behaviors more frequently over the previous 12 months.
Forty-three percent of parents said their children were arguing more, 37 percent reported increased crying/whining among their children, and 34 percent said their children seemed to be worried and anxious.
The survey also found that stress-related physical symptoms were more common among children, WebMD said. Forty-four percent of parents said their children had headaches; 44 percent reported stomachaches; 38 percent said their children had nightmares or sleeping problems; and 20 percent reported decreased appetite or other changes in children's eating habits.
About 20 percent of parents said their child had received behavioral counseling or therapy.
Many parents said they had high levels of stress, but many fail to recognize signs of stress in their children. About 48 percent of parents rated their youngsters' stress at 4 or below on a scale of 10, according to WebMD.
"Parents seem to be recognizing their own stress, but they are not necessarily recognizing the link between what's happening in the family and how it's affecting their children," said Dr. Sandra Hassink, president of the American Academy of Pediatrics.
"A child's stress increases along with family stress," she noted.
"Younger children don't talk about being 'stressed' in those terms. So parents might not be hearing their children articulate that they're under stress, but I wonder if some of it might be coming out in physical and behavioral issues," Hassink said.
Copyright © 2015 HealthDay. All rights reserved.