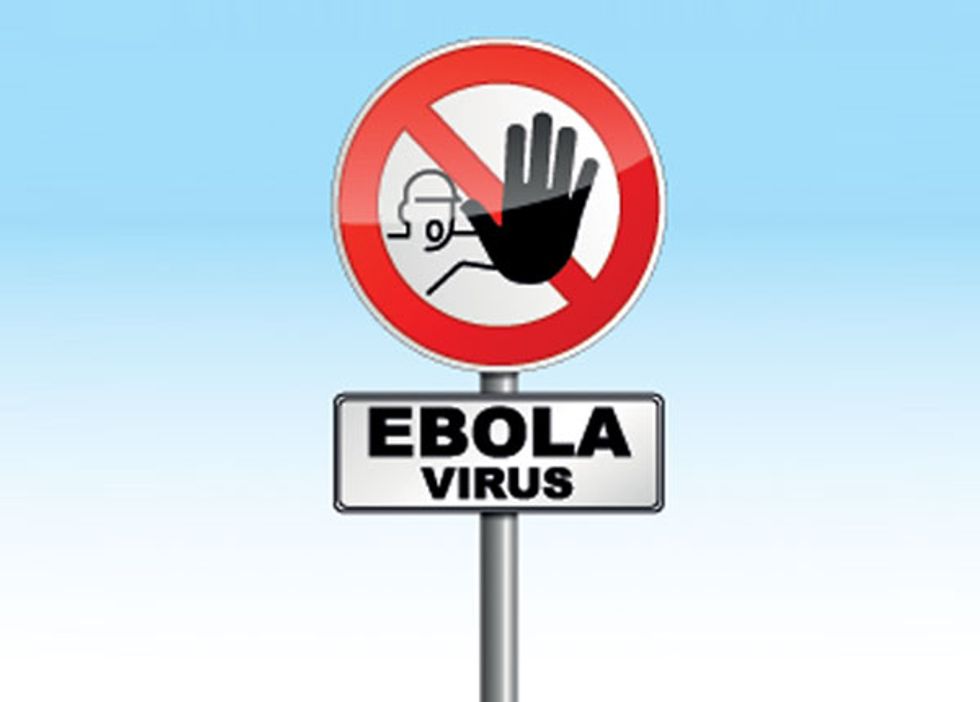 ---

WEDNESDAY, Oct. 15, 2014 (HealthDay News) -- A second health care worker who helped treat a patient who died of Ebola last week at a Dallas hospital has tested positive for the disease, health officials said Wednesday morning.
The unidentified woman reported a fever Tuesday and was isolated at Texas Health Presbyterian Hospital. Health officials interviewed the woman to identify any people who may have had contact with her, and those contacts will be monitored, according to a statement from the Texas Department of State Health Services.
The preliminary Ebola diagnosis was made after a test late Tuesday at the state public health laboratory in Austin. A second test that's expected to confirm the diagnosis on Wednesday will come from the U.S. Centers for Disease Control and Prevention.
The announcement of the second infected health care worker in Dallas came a day after the director of the CDC acknowledged that more health workers at the hospital could be infected. "It's possible we will see other people become ill," Dr. Thomas R. Frieden said at a Tuesday news briefing.
Both infected workers were part of a team of dozens of health care professionals and support staffers who took care of Thomas Eric Duncan, a native of Liberia who was the first person to be diagnosed with Ebola in the United States. Liberia is one of three West African nations -- the others are Guinea and Sierra Leone -- that have been ravaged since the spring by the worst outbreak of Ebola in history.
Meanwhile, the first health care worker in Dallas to be diagnosed with Ebola, 26-year-old nurse Nina Pham, is in stable condition, and said in a statement Tuesday that she is doing well.
"I'm doing well and want to thank everyone for their kind wishes and prayers," Pham said.
On Tuesday, public health officials said they were actively monitoring 76 workers at Texas Health Presbyterian who may have been exposed to Ebola while treating Duncan. They may have been exposed to the Ebola virus through contact with either Duncan or his bodily fluids, Frieden said.
To prevent future exposures of health care workers, Frieden pledged to send a team of top CDC infection-control experts to any U.S. hospital that must treat an Ebola patient.
"I've thought often about it. I wish we had put a team like this on the ground the day the first patient was diagnosed," Frieden said. "That might have prevented this infection."
Medical experts still haven't determined how Pham became exposed to Ebola, Dr. David Lakey, commissioner of the Texas Department of State Health Services, said during the Tuesday news conference.
Doctors diagnosed Duncan with Ebola on Sept. 28 at Texas Health Presbyterian. He died 10 days later, on Oct. 8.
Officials also are still monitoring 48 people who may have been exposed to Ebola through contact with Duncan prior to his hospitalization. But Frieden expressed optimism Tuesday that this first pool of potential exposures will emerge without a single infection.
Two-thirds of the 21-day maximum incubation period for Ebola has passed and no one from that group has developed any symptoms, he said.
"They've now passed through the highest risk period and it's increasingly unlikely that they will develop Ebola," he said.
Pham received a blood transfusion from Ebola survivor Dr. Kent Brantly, a medical missionary who was infected while serving as an aid worker in Liberia.
"His plasma -- the clear part of blood, centrifuged to separate it from red blood cells -- is plentiful with antibodies accumulated during Brantly's own fight against Ebola several months ago," said Stefan Juretschko, director of Infectious Diseases Diagnostics at North Shore-LIJ Health System in Great Neck, N.Y. "The amount of antibodies from Brantly serve as weapons to the virus and is far superior to the yet to be formed antibodies of the Texas nurse herself as she fights the disease."
The Ebola epidemic in West Africa continues to spiral out of control, with the World Health Organization warning there could be up to 10,000 new cases a week within two months.
The WHO updated its Ebola statistics on Tuesday, reporting that 4,447 people have died out of 8,914 reported cases of infection. Nearly all cases and deaths have occurred in Guinea, Liberia and Sierra Leone.
There have been about 1,000 new Ebola cases per week for the last month, WHO Assistant Director-General Dr. Bruce Aylward said during a news briefing Tuesday.
Aylward told reporters "a lot more people will die" if global response to the Ebola crisis doesn't ramp up significantly within 60 days, the Associated Press reported. Experts now say the epidemic is doubling in size about every three weeks.
To allay fears of hospital workers in the United States, Frieden said Tuesday that he was establishing a CDC Ebola response team that will be sent to "any hospital anywhere in this country with a confirmed case of Ebola."
"We will put a team on the ground within hours, with some of the world's leading experts" in infection control, laboratory science, protective equipment and management of Ebola units, Frieden said.
The CDC response to Duncan's case mainly involved epidemiologists who assisted in tracking possible contacts, Frieden said Tuesday.
While some CDC infection-control experts did go to Texas Health Presbyterian, "we could have sent a more robust hospital infection-control team, and been more hands-on with the hospital from day one about exactly how this should be managed," he said.
"We definitely should have put an even larger team on the ground immediately, and we will do that from now on anytime there's a confirmed case," Frieden concluded.
Meanwhile, U.S. customs and public health officials are preparing for stepped-up entry airport screening that will start Thursday at Washington Dulles International, O'Hare International in Chicago, Hartsfield-Jackson International in Atlanta and Newark Liberty International in New Jersey.
The screenings began Saturday at Kennedy International Airport in New York City, and have gone smoothly, Frieden said.
More than nine out of 10 travelers to the United States from the three West African nations hit hard by the Ebola epidemic enter through these five airports, with JFK alone receiving nearly half of all the travelers. On average, about 150 people a day travel to the United States from the three nations.
SOURCES: Oct. 15, 2014, news release, Texas Department of State Health Services; Oct. 14, 2014, news briefing with Thomas Frieden, M.D., director, U.S. Centers for Disease Control and Prevention, and David Lakey, M.D., commissioner, Texas Department of State Health Services; Stefan Juretschko, Ph.D., director, infectious diseases diagnostics, North Shore-LIJ Health System, Great Neck, N.Y.; Bruce Aylward, M.D., assistant director-general, World Health Organization; Oct. 14, 2014, statement, Nina Pham; Associated Press
Copyright © 2014 HealthDay. All rights reserved.
Published: October 2014