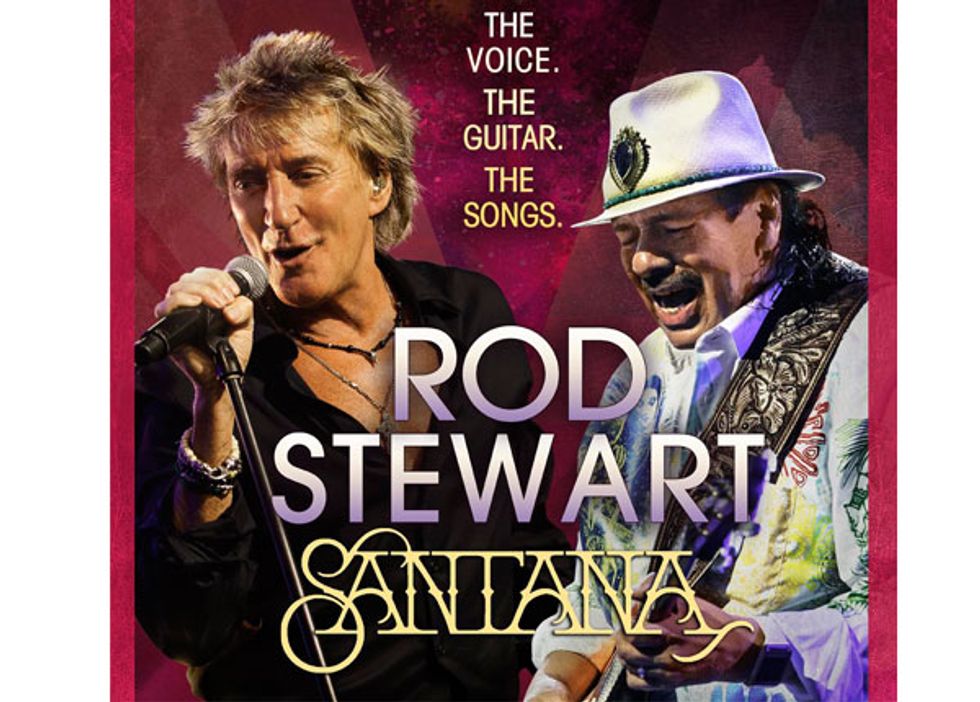 ---
Have you heard about this tour? Two musical trailblazers, Rod Stewart and Santana, on stage together! These musicians have helped redefine the sound of popular music for the last five decades through their combined love of rock, soul, world rhythms, funk, jazz and blues. Both Stewart and Santana are known for their high-energy, hit-packed live concerts—making the combination an incomparable experience for all music fans.
Guess what?! You can win airfare, tickets and a hotel room for the Rod Stewart and Santana concert in Rosemont, Ill., on Saturday, August 16.
Just enter your information below. We'll choose a winner by 11:59 pm Friday, August 1! Read rules and regulations, here.