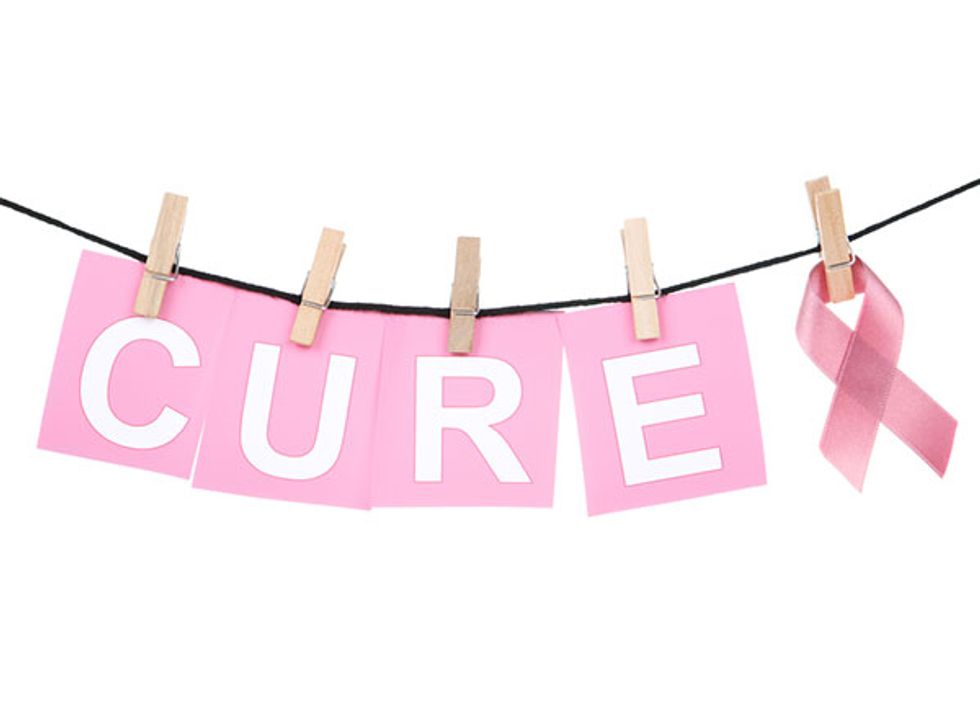 ---

FRIDAY, Dec. 11, 2015 (HealthDay News)—Using a laser to heat and destroy tumors—called laser ablation—may be an effective way to treat small breast cancers, potentially saving some women from a lumpectomy, new research suggests.
The laser ablation technique used in this study is called Novilase Breast Therapy. It involves placing small probes in the center of the cancer and then using heat from the laser to destroy the tumors.
"It works," said Dr. Barbara Schwartzberg, a breast cancer surgeon at the Sarah Cannon Research Institute at Rose Medical Center in Denver. Schwartzberg is also the chief medical officer for Novian Health, the company behind Novilase Breast Therapy, and the sponsor of the study.
Schwartzberg predicts, if her research continues to bear out, that the new technique could replace lumpectomy for some women and be more cosmetically appealing.
Study findings on the laser technique were to be presented Dec. 10 at the 2015 San Antonio Breast Cancer Symposium. Findings presented at meetings are generally viewed as preliminary until published in a peer-reviewed journal.
The researchers behind the new study evaluated 60 women with early stage, small breast cancers that measured up to 2 centimeters in diameter, or about three-quarters of an inch. The women were treated at various sites in the United States and the United Kingdom.
After laser ablation treatment, the tissue that was heated slowly shrinks and forms a scar, according to the Society for Interventional Radiology. The women in the study also had radiation therapy.
Four weeks after the ablation treatment, the treated tissue was removed through surgery. The researchers then examined this tissue to look for remaining cancer cells. The women also had MRIs.
The researchers found that 91 percent of the patients had complete destruction of the cancer when the laser procedure was performed according to technical guidelines. Overall, there was an 84 percent complete tumor destruction rate with the laser treatment, the study found.
The researchers also found that the MRI findings were similar to the laboratory examination of the cancer cells (pathology) findings. That suggests that in the future MRI alone could be used to track success of the laser treatment, Schwartzberg said.
Laser treatment takes a much shorter time and has a briefer recovery, she said. It's done with local anesthesia and ultrasound to guide the doctor doing the procedure. It takes about 15 minutes. "There's no scar, no volume loss," Schwartzberg said.
Researchers have looked at laser treatments for breast cancer for about 15 years, she said. Lasers are used to treat prostate, pancreatic and liver tumors, she said.
Kathryn Lawrence, 51, a graphic designer in Brighton, Colo., took part in the clinical trial. In July 2013, after she found out she had early stage cancer in her left breast, she opted to join the trial. "There is no surgical cutting. I was awake," she said, adding that there was no down time and no general anesthesia.
Lawrence was later diagnosed with cancer in her other breast. Since the laser clinical trial was completed, she had a traditional lumpectomy to treat that cancer.
"I'm looking forward to the day when this can be an option for women," she said of the laser technique.
But more research is needed on the new procedure, Schwartzberg said. She hopes to begin another study in 2016.
Dr. Laura Kruper, head of the breast surgery service and co-director of the breast program at the City of Hope Comprehensive Cancer Center, in Duarte, Calif., said, "This has legs." She wasn't involved in the current study, but reviewed the findings.
"It's very promising," she said, but added, "It's not going to be for everybody."
One strength of the study, Kruper said, is that it drew patients from 11 different sites, with both radiologists and breast surgeons as researchers.
She agreed that more research is needed. "I think this trial shows that, yes, it is feasible. You can use laser therapy to destroy the tumor."
The details need to be worked out, she added, such as the optimal size of the tumor to treat with laser and ways to predict which women won't respond.
SOURCES: Barbara Schwartzberg, M.D., chief medical officer, Novilase Breast Therapy, and breast cancer surgeon, Rose Medical Center, Denver; Kathryn Lawrence, Brighton, Colo.; Laura Kruper, M.D., head, breast surgery service and co-director, breast cancer program, City of Hope Comprehensive Cancer Center, Duarte, Calif.; Dec. 10, 2015, presentation, San Antonio Breast Cancer Symposium, San Antonio, Texas
Copyright © 2015 HealthDay. All rights reserved.
Published: December 2015