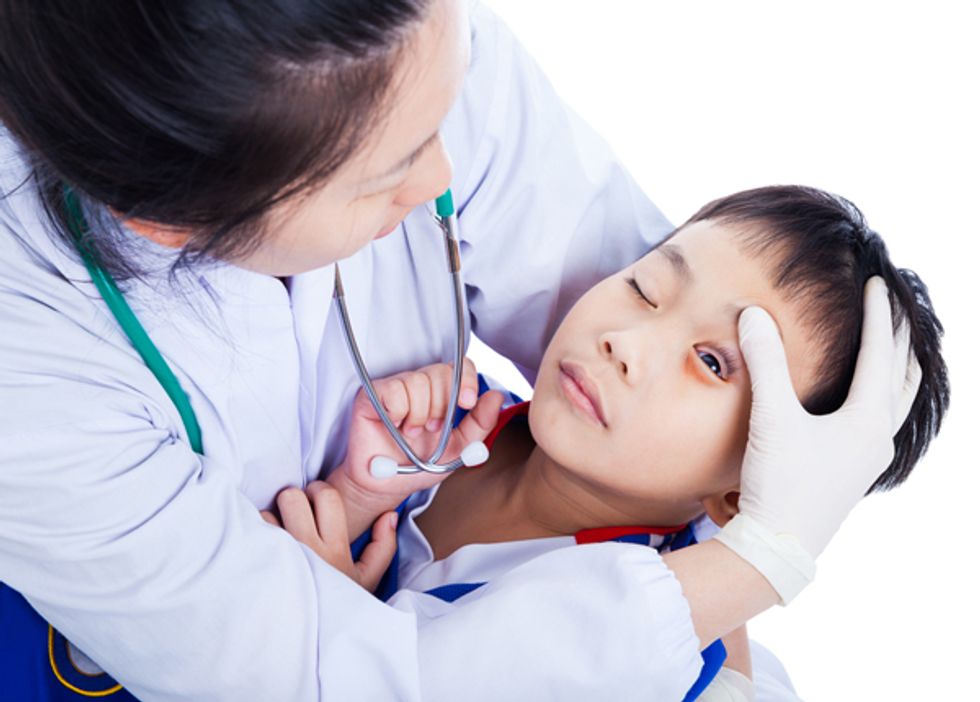 ---

(HealthDay News) -- Parents should know what to do if something gets in their child's eyes or if the child suffers an eye injury.
The American Academy of Ophthalmology offers these suggestions:
Never put pressure on, rub or touch an injured eye.
If there is debris in a child's eye, raise the eyelid and have the child blink quickly. If that doesn't remove the object, seek immediate treatment. Never attempt to remove anything from a person's eye.
Don't use an ointment in the eye.
Carefully cover any puncture wound or cut, then seek immediate treatment.
If a chemical splashes into the eye, flush it with lots of water. Do not use this method for any other type of eye injury.
Copyright © 2015 HealthDay. All rights reserved.
Published: September 2014