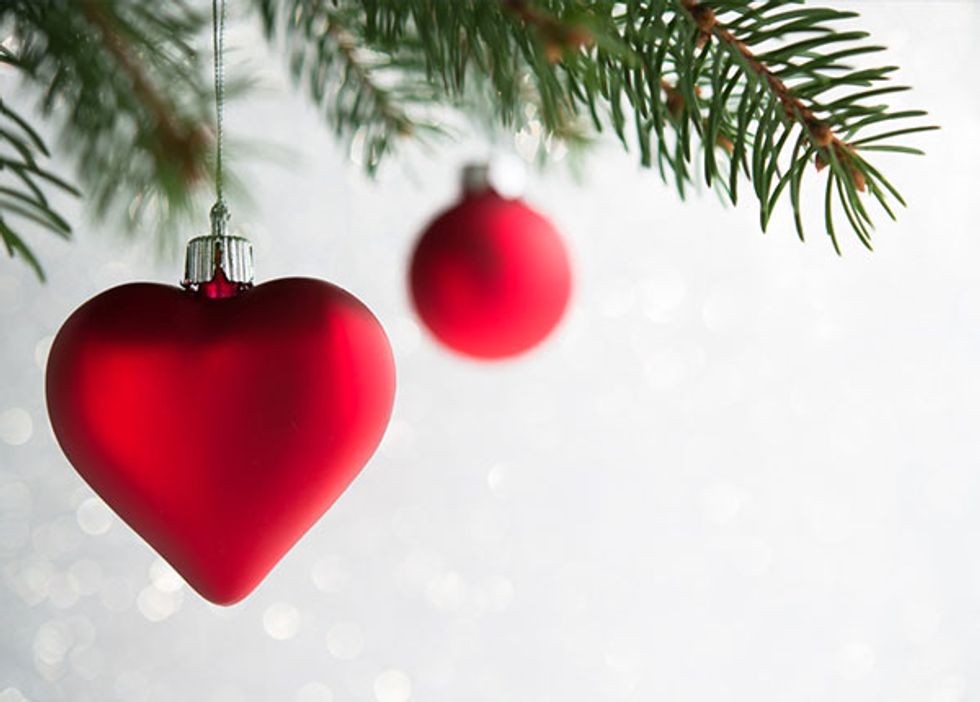 ---
We are thick in the holiday season and we know many women are thinking about one thing: others. How do we make their days special? What precious gifts will light up their faces? What foods bring the most comfort while also bringing good health. Music for good cheer: check. Shopping for the best gifts: check, check. Decorating to make the spirit bright: check, check, check!

But what do people really want when it comes right down to it? What is the one thing they will give up every gift, every decoration and every meal for? You. That's right: the very person you so often put last: you, yourself and you.

So what's key to having you around? You looking after yourself. And that starts with being aware of your heart health. Not only for those tug on the heartstring moments you so happily create and nourish but also for signs and symptoms of heart disease.

Make sure you know what to look for and make time for to get yourself checked out if needed. After all, who's going to be around to make all those memories, happy times and full bellies if you don't?

So this holiday season give yourself the gift of knowledge. Go to www.GoSpreadtheWord.com today to learn about symptoms of the most common type of heart disease: coronary artery disease or CAD for short. We know you've heard of plaque. CAD is caused by the build-up of plaque in the heart arteries that narrow arteries over time. Signs and symptoms may surprise you as they are often not the same as those experienced by men (for example, did you think back pain could be an indicator of CAD?). If you experience any of the symptoms you'll learn about on the site it is time for you to advocate for you.

And we want to help make it a bit easier. After all, we know those things we talked about earlier will still be on your mind. Yes, we do get you! That's why we are making it easy. When you visit the site we're giving you the gift of not having to think about how to talk with your doctor. We've got a simple healthcare discussion guide for you to download to get the conversation started. 

Remember, a healthy you is your best gift to yourself and others. We're sure you have some women in your life how can benefit from this message too. Send them over to GoSpreadtheWord.com. And with your new found knowledge be active in your care for a happy, healthy and lovely holiday and enjoy those tug on the heart string moments with peace of mind. Here's to a heart healthy holiday season!