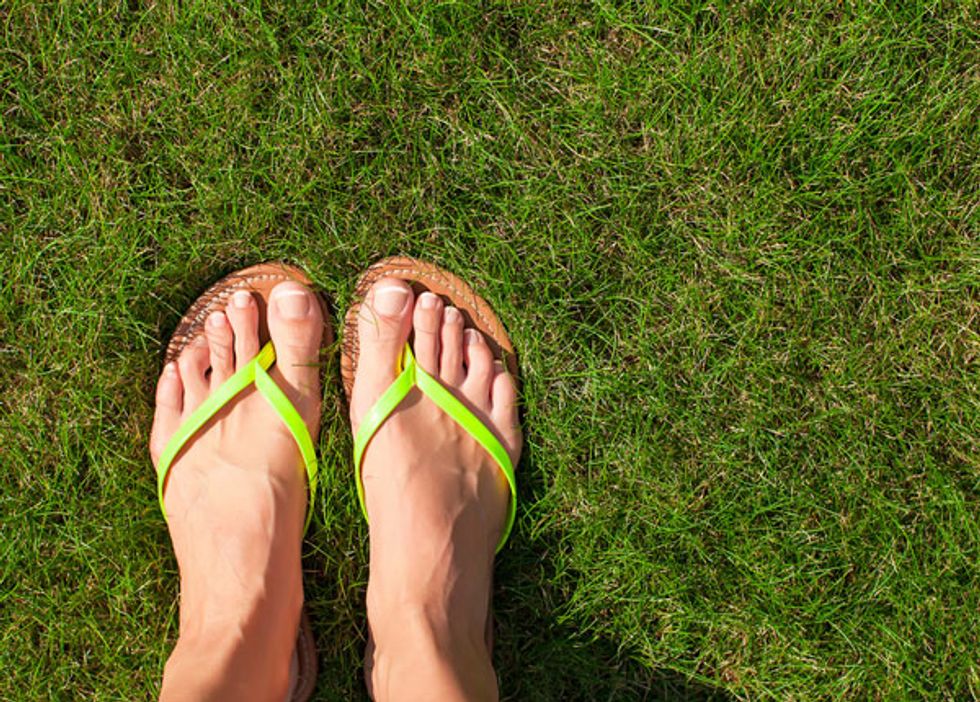 ---

(HealthDay News) -- Sandals and flip-flops are a good way for feet to beat the summertime heat, but you should make sure they're worn in appropriate situations.
Washington University Orthopedics suggests:
People who choose to wear a stylish pair of sandals should only wear them to a casual event, such as a barbeque. Avoid sandals while exercising, biking or playing a sport.
Slip on a pair of flip flops at the pool. They can actually help strengthen feet, as long as they are worn on flat, even surfaces and not for long periods of walking.
Keep a pair of athletic shoes and socks in the car so you can switch into a more suitable shoe, if necessary.
Copyright © 2015 HealthDay. All rights reserved.
Published: August 2015