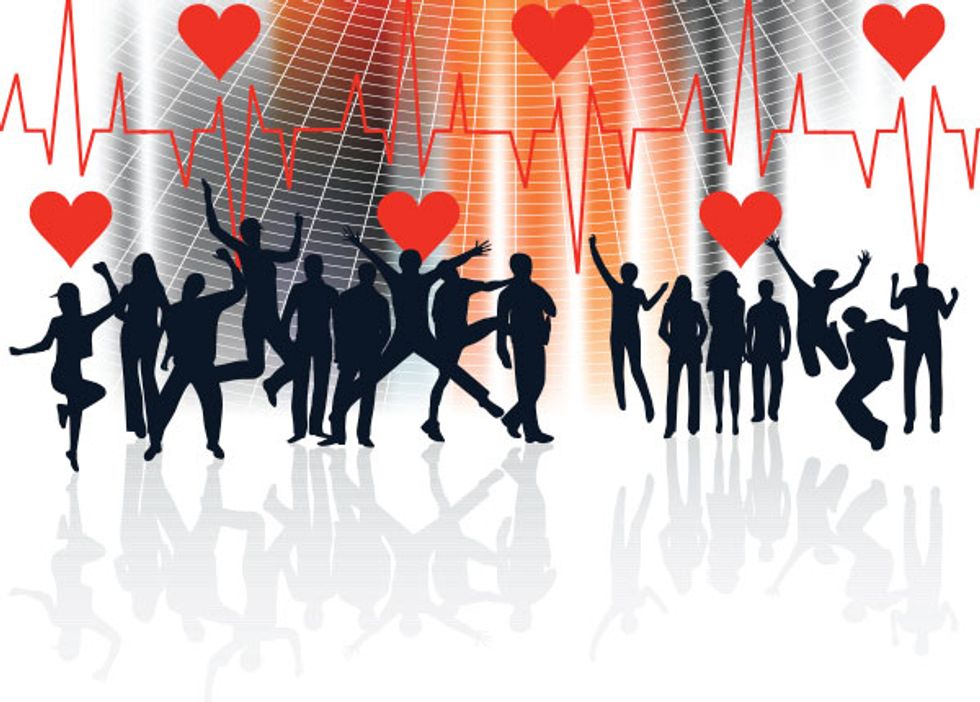 ---
Heart disease continues to be the leading cause of death for women in the U.S. Unfortunately, many women don't know this. While there has been an increase in awareness, only 54 percent of women recognize that heart disease is their number one killer. Worse, 76 percent of women rarely or never talk to their family or friends about heart disease.

This raises an important question: If half of women don't know about this killer and it's not being talked about, how can women be prepared to fight the biggest silent killer of our lifetime?

Let's ban together and turn up the volume! The other 46 percent of women need to know their heart health risks so they can pay attention and seek help when their bodies are showing signs of potential heart disease.

The Most Common Form of Heart Disease and Women
Coronary artery disease (CAD) is a blockage in the heart arteries caused by cholesterol build, also known as plaque. It is the most common form of heart disease. And its symptoms are often overlooked by women. This is because the symptoms they experience can be atypical. Unlike men who often experience chest pain or shortness of breath, women may experience indicators such as tightness or pressure in the throat, jaw, or shoulder; squeezing, heaviness or burning sensation in the upper body; dizziness; palpitations or awareness of heart beat; and abdominal discomfort or fullness. 

Three Ways You Can Help
By educating yourself, you can spread the word about women and CAD, and help your loved ones and friends. So be a champion against CAD — a leading cause of heart attacks, heart failure, arrhythmia (abnormal heart rhythm), or even death. Help educate and empower women in your family, community, and around the world. You – yes, you – can become a champion for women with CAD in three simple steps:


Connect with the Spread the Word campaign on Facebook and pass on the heart health message to your friends and family, both online through social media and offline through your conversations with other women.
Visit GoSpreadtheWord.com and educate yourself, your friends and family by sharing the available educational resources such as brochures, a testing methods comparison chart and symptoms checklist.
Keep a pulse on heart health news and sign up for regular informative updates.
Step into the champions circle and stand-up against heart disease by spreading the word to help protect the hearts of the women you love! To learn more about CAD in women, please visit the helpful women's online resource GoSpreadtheWord.com.