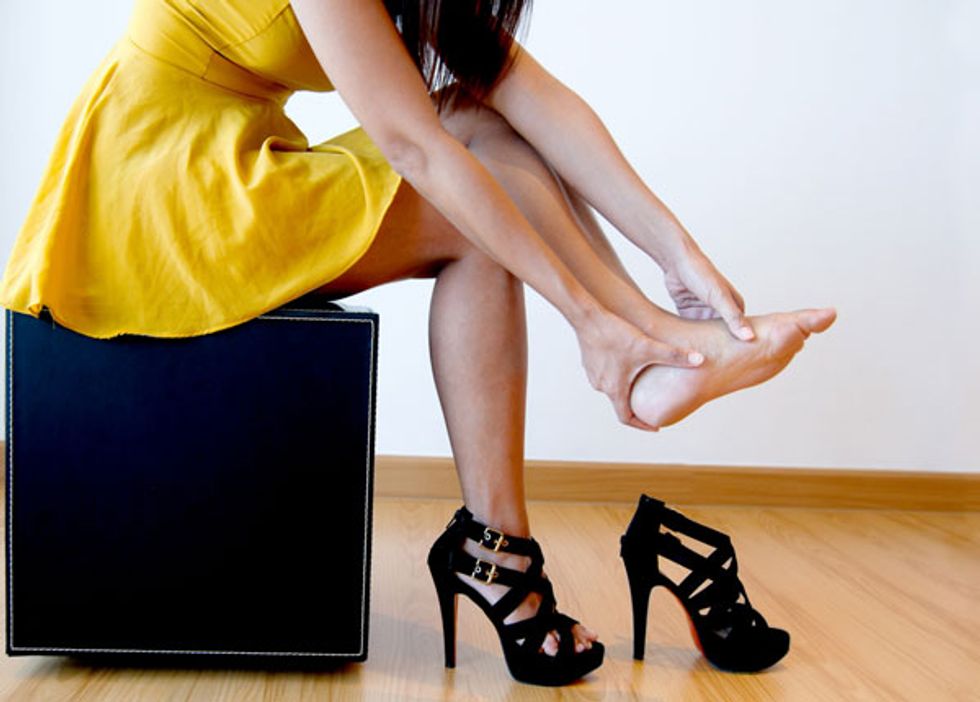 ---

(HealthDay News) -- Wearing high heels may be fashionable, but they can wreak havoc on your body.
The American Osteopathic Association suggests how to avoid problems while wearing high heels:
Choose a heel that is no higher than 1 1/4 inches, has a wide base and is thicker-than-average. Skip the stilettos.
Pad heels with cushioned insoles to ease stress on your knees.
Choose heels with a wide toe box that fit properly, with no room for feet to slide forward.
Skip heels on days when you'll be doing a lot of walking or standing.
Don't wear heels every day or all day long. Alternate with more comfortable shoes.
Stretch your feet and calf muscles.
Copyright © 2014 HealthDay. All rights reserved.
Published: October 2014