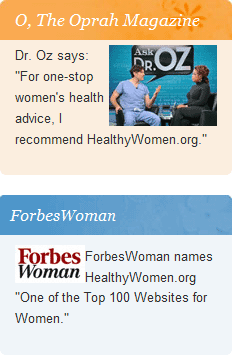 As the nation's leading nonprofit dedicated to women's health, we know the fear and stress that a diagnosis of cancer, heart disease, Alzheimer's Disease and other ailments can bring. At that time, it's critical women have a resource they can trust to answer their many questions and help them understand their treatment options. HealthyWomen has been that trusted resource for more than 20 years.
---
To continue to deliver comprehensive health and wellness information, we need your support. One woman can make a difference in another woman's life. With your support, we can help all women live better, healthier and happier lives.
Please consider making a contribution to HealthyWomen; no amount is too small. All contributions are tax-deductible to the extent permitted by law.

Donate now through our secure website.

If you would like to make a sustaining gift, please use the button below. For less than $0.50 a day, you can empower women to take charge of their health and the health of their families. HealthyWomen is committed to expanding resources for women on critical health topics like obesity, heart disease, midlife health and many more. As a monthly donor to HealthyWomen you can support these efforts for as little as $10 a month.

You can also mail a check or money order, payable to "HealthyWomen," to:
HealthyWomen
P.O. Box 430
Red Bank, NJ 07701
Questions?
Contact us toll-free at 1-877-986-9472